The CENTER
for CRETACEOUS STUDIES
THE WORLD LEADER IN LIVE DINOSAUR RESEARCH
And All The Crap Associated With Them
2018 SPRING DINOMOVE ARRIVES ON TUESDAY!!
Big Party After Move Finishes, Says Last Year's Survivor

PROUD MEMBER OF THE MID-AMERICA PALEONTOLOGY SOCIETY
even though they asked us to go away

FOLLOW
THE CENTER FOR CRETACEOUS STUDIES
ON FACEBOOK!
what? are you kidding? how'd THAT happen?!?

Look For CEO, Founder, DR. S BECKMANN On LinkedIn
seriously, why would you do that?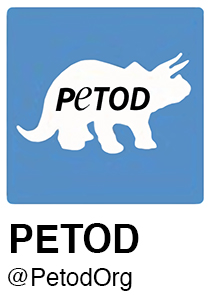 Charter Member of People for the Ethical Treatment of Dinosaurs Since Last Week
WELCOME to the Center for Cretaceous Studies [tC4CS] LIVE Dinosaur research institution website. The animals [that is, the Dinosaurs and not the staff], have been moved outdoors to their summer homes at Cretaceousland!. Now is the absolute WORST time to visit The DinoResidents are here -- back indoors, so your chances of getting out of here alive have fallen like stock in the Weinstein Company.
Here at the Center for Cretaceous Studies we often research and sometimes study the unstudied and unresearched aspects of Dinosaur life, both past and present. That is, when we're not attending the funerals of those doing that unstudied and unresearched stuff. However, as the ONLY research institute in the world with eating, biting, living, biting, breathing, biting, carnivorous Dinosaurs from the Cretaceous Period [wait, did we mention biting?], we have live examples just down the hall, so eh, what do we care if we discover something in fossils or not?

Our record is incomparable to any other live Dinosaur research institute on Earth. Not because our "residents" are actually live, meat-eating Dinosaurs, but mostly because we are the only ones stupid enough to house live, meat-eating Dinosaurs.

Our unofficial motto: "Museums Are Nice, But We Have Them LIVE", remains our unofficial motto to this day, mostly because we don't want to be sued by Universal Studios or that Spielberg guy. Then again we thought it was slightly better than our previous motto: "You're Probably Going To Die Here".

Set on a gorgeous college campus-like setting, our Dinosaur research facility would be on the cover of Better Homes & Gardens if not for the... well, you-know-what's. This research institution, located southwest of Chicago, Illinois, is home to over 158 species* - we think - and probably growing every year, for all we know.

*Note: Most of our DinoCensus volunteers have never returned, so we're kinda guessing at numbers.

BOOKMARK! BOOKMARK!:
'Bookmark' this site on your Favorites or Bucket List as company news and information [below] is updated nearly every weekend - or as long as someone is still around [alive] to write.

You don't want to miss any of the 'adventures'... specially if for some insane reason you actually plan to visit us some day. Thanks for looking, and we hope to see you here soon!

Proof of life insurance, next of kin contact information, and blood type on separate piece of paper [in case the original is eaten] are required before admission will be granted.


CEO DR. BECKMANN RUINS ANOTHER COUPLE DINODIGS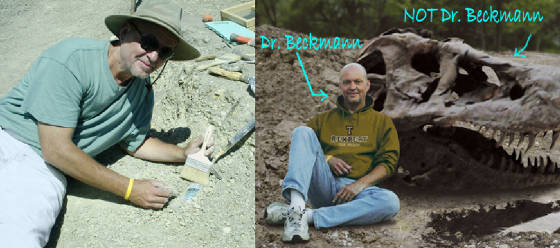 Over The Years Dr. Beckmann Has Dug Up Many Ounces Of Bones- Some Of Them Belong To Dinosaurs!
THE WEEK IN REVIEW BUZZ
QUESTIONABLE FACTS, INNUENDO, HINTS,
ANCIENT NEWS, RUMORS AND GOSSIP...

ok, mostly just rumors and gossip,
DIRECT FROM tC4CS WATER COOLER

LAST UPDATED
29 APRIL 2018
A.D.
AKA: 66,005,323 YEARS AFTER "THE ANCIENTS" KICKED THE BUCKET
CARAVAN OF EMPLOYEES TRYING TO ESCAPE DINOMOVE
Showdown At Perimeter Fence Near Southwest Gate

A caravan of hundreds of employees that has traveled over the C4CS campus has arrived at the southwestern C4CS border on Saturday, setting up a showdown at the nation's only live Dinosaur Research Institution as the group turns themselves over to Perimeter Fence guards seeking asylum.
The group of roughly 900 people, including women and some employees who have no idea what a DinoMove is, is expected to turn themselves over to Security near Gate 12b around 4 p.m. C4CST after arriving in several vans last night, claiming they have a credible fear of Dinosaurs at work. Demonstrators gathered along the fence to hold a rally in the hours before crossing over, with some people scaling the fence.
The Perimeter Fence Patrol said Saturday that several groups of employees from the caravan tried to leave The Center illegally by scaling parts of the
"dilapidated scrap metal border fence"
before punching out at the time clock for the day.
"In several of these incidents, employees as young as 24 years old, and in one case a pregnant female, were detected leaving The Center for Cretaceous Studies illegally through a dark, treacherous gate that is notorious for human and DinoResident confrontation,"
C4CS Perimeter Fence Protection Chief Patrol Agent Roger Tenfore said.
"As an employee myself, I find it unconscionable that anyone would want to work in these dangerous conditions. Fact is, I question myself why I am here every day. Every freakin' day."
Center for Cretaceous Studies Security Secretary Lauren Order said last week that asylum claims will be resolved
"efficiently and expeditiously,"
but the asylum-seekers should seek it in the first safe building on campus they reach, including Building A, home of our tyrannosaurids.
Asylum-seekers are typically separated from their coworkers and held up to three hours at the front gate before being turned over to C4CS Human Resources. If they pass an asylum officer's initial screening, they may be out of here before dinner time.
Nearly 80 percent of asylum-seeking employees passed the initial screening from October through December, according to the latest numbers available, but few are likely to eventually win asylum. Most of them are reported MPE [Missing, Presumed Eaten] or LOL [Loss Of Life] before asylum is granted.
Any asylum seekers making false claims to C4CS authorities could be transfered to a much more dangerous Indoor Paddock, according to Order.
Read The REAL Story: Caravan asylum-seekers heading toward showdown at US border
ONLY HOURS REMAINING BEFORE SPRING DINOMOVE 2018!!!

Big Party At The Horseshoe Road Inn On Tuesday!


It's that time of year again! A time for constant celebrations, laughter (finally) in the hallways, joyous noise, hooting and often hollering: The DinoResidents are moving out of here and over to Cretaceousland! for the summer!

WoO hOo!!!

Already, several office employees have cracked open champagne bottles while office employees at Cretaceousland! are seeking mental aid by the hundreds, at last report.

"Can't wait to see them go!"

said receptionist Ann Serdafone.

"We already lost 18 secretaries this year."

Serdafone is not alone. Employees reported as MPE [Missing, Presumed Eaten] was up nearly 7400% this past winter. Those figures may be off, though, because 112% of the Numbers and Estimation Department is listed MPE.

2018 Spring DinoMove Supervisor, Patty Pewper, reminds everyone that sign-up sheets are on the bulletin board outside C4CS Employee Cafeteria 2. If you know someone that you really don't like, sign them up! All volunteers should be at Building H by 5:00pm on Monday evening.



HERE IT IS!!!
GET THE INSIDE STORY OF THE CENTER FOR CRETACEOUS STUDIES!!
Most Likely THE BEST Live Dinosaur Research Institution Book Every Written Without Typohs

NOW you can get your paperback or eBook, the aptly titled The Center for Cretaceous Studies from AuthorHouse, Amazon, or Barnes & Noble! If you're on this site then we're pretty sure you know what kind of book to expect.

Where can you get it? Search no more!

An eBook is available exclusively from the AuthorHouse site. The paperback only is for sale online from the fine bookstores listed below. Just type in 'Center for Cretaceous Studies' when you get there:


AuthorHouse (eBook and paperback)





THE CRETACEOUSLAND! LINK (CLICK HERE)!

NO! WAIT!!! CLICK HERE TO RETURN TO C4CS PREVIEW PAGE

CLICK HERE TO RETURN TO TOP OF PAGE

A division of Beckmann Scientific [BS]