QUIET, CALM, TRANQUIL... THINGS UNHEARD OF HERE

The Fragrance And Heat Will Hit You In The Face Like A Water Balloon
Finish Your Horrifying Experience At The Center
With A Traumatic, Yet Seldom Reverent Stop At Hero Hall!
After you're finished with our spectacular tour of the compound, have been administered Last Rites once or twice, discovered the thrill of stomach pumping at the Kretaceous Kitchen, and STILL can't find the exit, you'll just have to limp past the fourteen Emergency Ambulance docks over to the hallowed bunker known as C4CS's Hero Hall .

Here you will find thousands, if not hundreds, of names etched into every wall of every hallway, corridor, closet, and restroom. You can admire them all, or at least one or two, and while doing so, take note that this place is different from any other place at The Center: It's quiet! So quiet in fact, that you may be moved to tears. Of course, that might be from the fact that you've lost your entire family tree earlier, but quiet sobbing is the norm here.

The names stenciled onto walls everywhere you look, and some places you don't, won't, or can't, are of valuable "contributors" to the Center for Cretaceous Studies and Cretaceousland!. This is our way of reverently saying "Hey, Thanks For Visiting A LIVE Dinosaur Research Center, You Idiot" to those of our favorite guests who didn't quite make it all the way through The Center or Cretaceousland!. We will never remember you forever and never.
EMOTIONS ARE OFTEN TOO MUCH TO HANDLE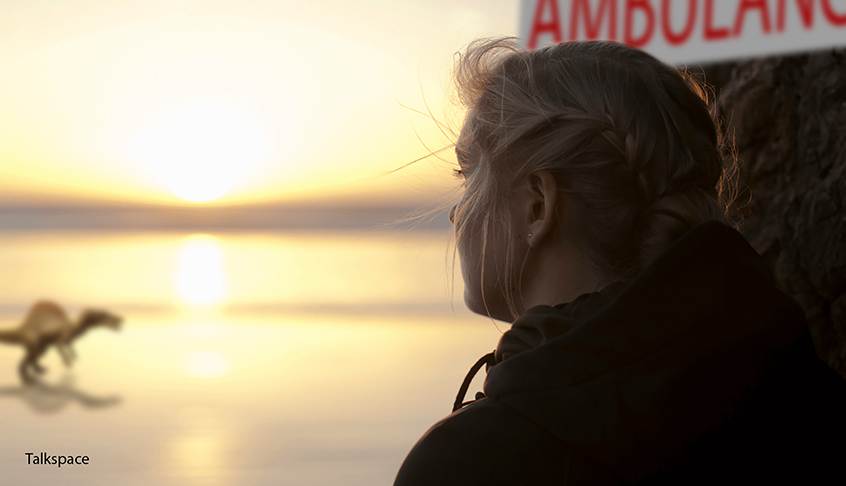 Some People Can't Handle All That Life Insurance Money, er, Watching Family Being Eaten...uh, Chased
Hero Hall, acting as a respectful, final memorial, is the quietest area inside The Center or Cretaceousland!. Built in an underground, quadruple-reinforced bunker, it is wheelchair accessible via gently sloping (65º angle) entrance ramp. The Hall is so well sound insulated that normal sounds eminating from The Center (blood-curdling screams, deafening roars), are completely silenced. What you will hear, once your bellowing/screaming/roaring-desensitized eardrums adjust, is "America The Beautiful" softly, spiritually, soothingly wafting throughout the background. You will detect the comforting aroma of hundreds of scented candles as their fragrance calms your racing pulse and eases your punctured, internally bleeding spleen.

Should you care to light a candle in memory of a loved one(s), we have several candle vending machines nearby. Please be extra careful when placing your candle. With all those small burning flames, you can melt lead in that room. There have been hundreds of incidents of patrons losing eyebrows or heads of hair, which sort of ruins the quiet moments for others.

If you are here to pay respects to a certain family member, an entire family, or your former entire family tree... ask one of our semi-friendly, non-English speaking staff who double as grief counselors, for directions to specific names. They will gladly point you in some direction, not necessarily the correct one, for a small fee.

Please be respectful while inside Hero Hall. Keep conversations to a quiet whisper or a hushed, uncontrollable sob. Children caught running around and making noise will be dragged out by their hair, er... removed ("escorted" to a nearby Paddock in most cases), and turn off that f***ing cell phone or YOUR name will be etched into the wall next.

Capiche?
WHEN THE CANDLE ROOM FILLS, YOU CAN USE THE FLOOR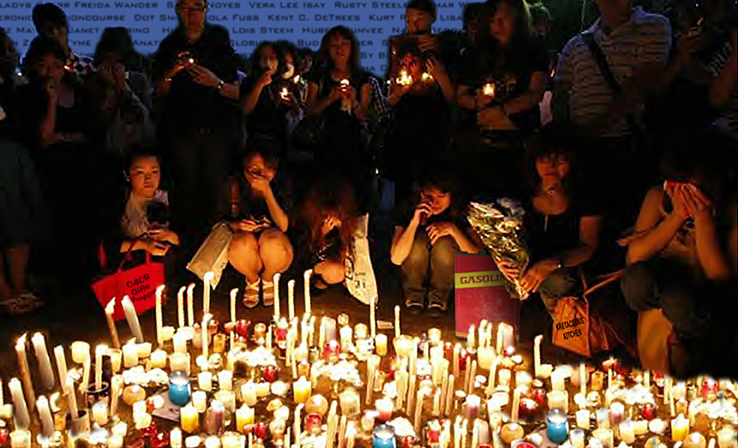 Although The AC Bill Is Stratospheric, Our Heating Bill Is Never Above 4¢/Month

To Let Us Know If We Forgot To Add Your Name,
Or For Friendly And Helpful Information On How To Sue Us For Loss Of Family Member(s),
Contact Us At
CretaceouStudies@aol.com or CretaceouStudies@yahoo.com or CretaceouStudies@gmail.com TODAY!